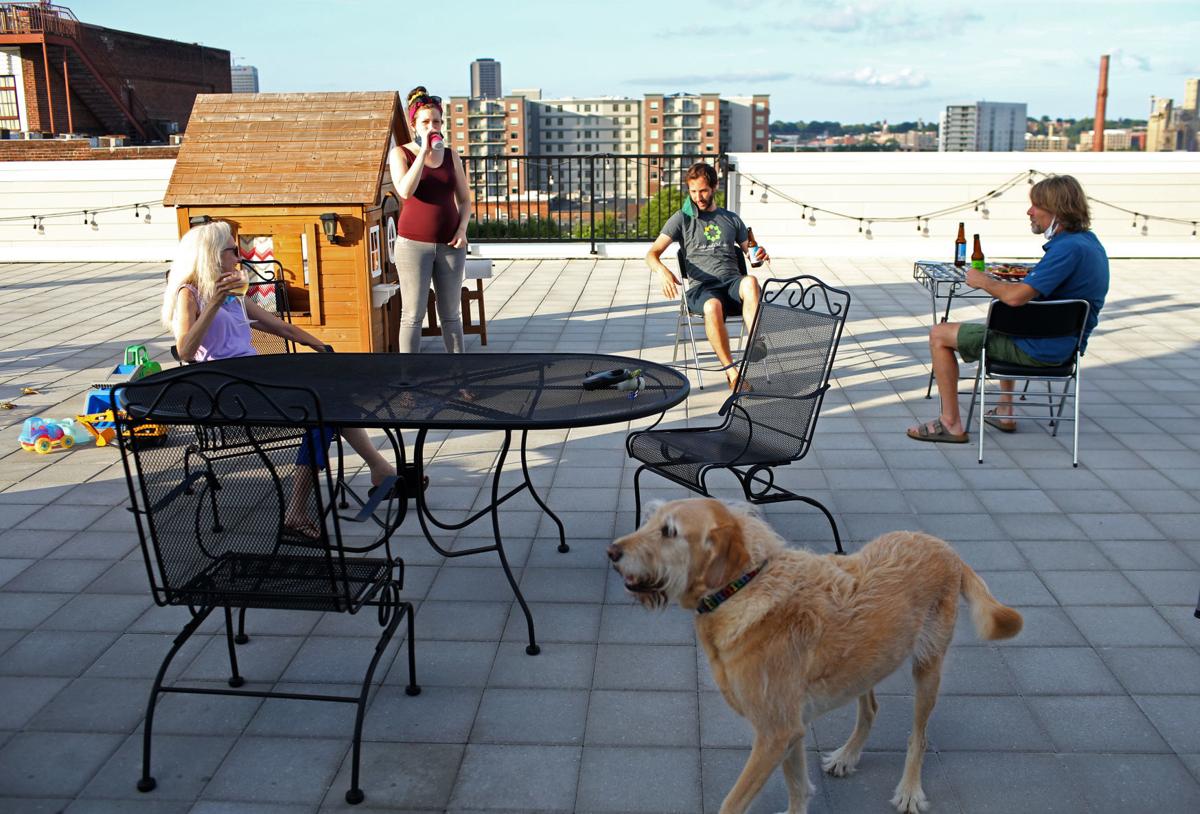 This might not seem the most ideal time to move into a new place with a bunch of other people striving to form a close-knit community, but when you've been waiting years for this to happen it's also no time to be too choosy.
The first households began moving in June into the new Richmond Cohousing community, a four-story, 19-unit condo building in Manchester that has been in the works for almost a decade.
"It felt so surreal to move in," said Meg Lessard, who arrived with husband, David, and their 3-year-old son, Elliott. "I can't believe we're finally here."
Said Rachel Lucy, another resident, "It's been a really long time coming."
Cohousing is an intentional community built around shared spaces – such as a large kitchen and communal dining area – that stresses neighborly connectedness, cooperation and governance. A common misconception is that cohousing is a form of communal living. It is not.
Participants in a cohousing community own their own dwellings individually and do not share their incomes or anything like that, though they do share things like ironing boards and coffee grinders. The organization is legally structured as a condo association with all residents participating in management and decision-making through what it calls "modified consensus" – not simply an up-or-down yea-or-nay vote, but an effort to find solutions in the middle ground that everyone can support or at least live with.
The cohousing concept originated in Denmark and was introduced in the United States in the early 1980s. Some communities feature single-family dwellings, while others, such as the Richmond community, include condos in a single building.
According to a directory on the Cohousing Association of the United States, there are more than 300 such communities across the nation, including those that are established, under construction or in the formation stage. Richmond Cohousing joins six other established cohousing communities in Virginia with others in the works.
I wrote about the Richmond group in 2015 as it searched for a site to build its community and then again in December 2018 when it had settled on a location on Porter Street in the rejuvenated Manchester neighborhood and secured a developer. The building includes one-, two- and three-bedroom units -- each with its own kitchen, which is a frequent question -- priced between the high $100,000s and the high $300,000s.
About 10 families have settled in, while others are moving in gradually. Four units remain unspoken for, and will be rented if they are not sold. The other units are owner-occupied, the residents having been involved in planning for years and building a rapport with one another through regular get-togethers.
Residents range in age from 30 to 85. The only child so far is Elliott Lessard, though Rachel Lucy, a registered nurse, and her husband, Theo Cisu, a surgical resident at VCU, are expecting a baby in October. The attraction of cohousing is obvious: a built-in community, in which "everyone who joins cohousing is really committing to community, sharing, knowing each other, conflict resolution," said resident Ann Kramer.
"I've lived all over the country," said Kramer, a counselor who is recently widowed. "My husband's work took us to a lot of different cities. I learned early on that when you move to a new city … if you're going to have community you have to get out of your home and make connections. With cohousing, you sort of already have it."
She appreciates the variety of her surroundings, being within walking distance of downtown and the James River Park System.
The Lessards are self-described introverts who "still want to be with people.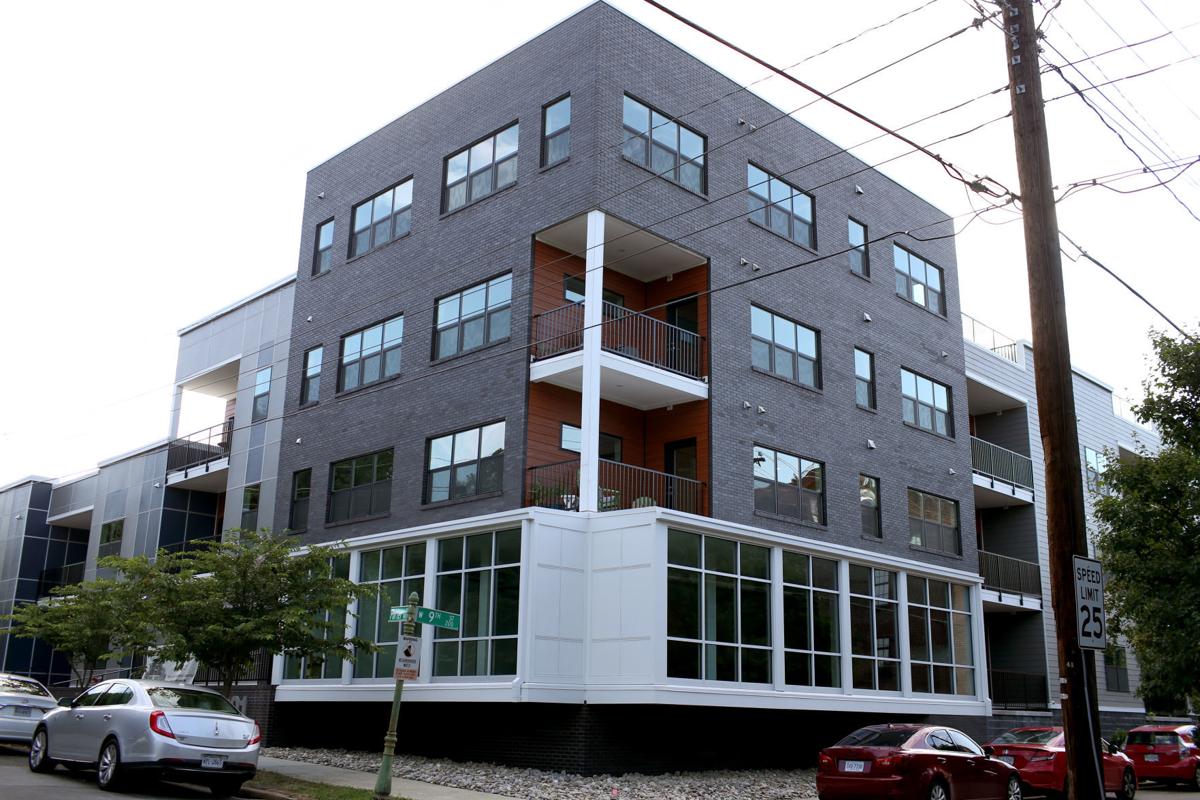 "When we lived in a single-family home, it always felt like a little extra work to make plans," she said. "It took a lot of organizing to just hang out with each other. To be able to spontaneously hang out with people had a lot of appeal."
Both of the Lessards grew up in military families and having "a really close-knit community wherever we lived," said Meg, a clinical research coordinator at Children's Hospital of Richmond at VCU. Her husband works at Capital One. "We could see how important and valuable that was, and we were looking for something similar."
Lucy and Cisu joined Richmond Cohousing in 2018 and have been helping to plan the development of the community and getting to know their future-and-now neighbors, which has already paid off, she said.
"It has been really wonderful to be surrounded by a community, especially while moving," Rachel said. "Moving is just an inherently stressful thing. It's just so nice to have people around willing to help."
She's even recognized a pleasant, distinctive vibe even doing something as mundane as taking out the trash and running into people they actually know.
"Living in our every-day houses most of us don't get to see friends like that unless it's scheduled ahead of time," she said.
What has been slightly disappointing is the inability to use the indoor common areas for activities such as meal preparation and meal sharing because of the coronavirus pandemic. However, the new residents have discovered the beauty of the common space on the rooftop, which they've turned into their primary gathering spot, all the while keeping a safe social distance apart and "enjoy one another's company," Rachel Lucy said.
"The roof deck has been amazing," Meg Lessard said. "It's breezy and the views are wonderful, and there are no bugs."
She said the family goes up to the roof after dinner, and their son will say, "Are my friends coming up too?"